Ile-Arugbo: Court adjourns suite to 8 July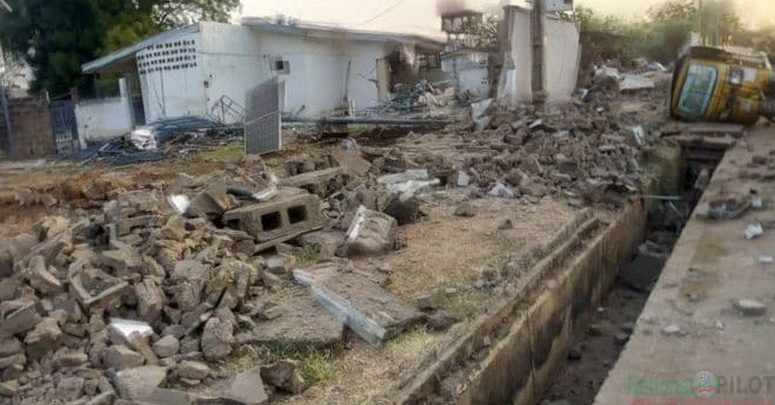 By Mumini Abdulkareem
A High Court in Kwara State has adjourned to July 8, 2020, the case involving Kwara State Government and Asa Investment Company over the demolition of Ile-Arugbo.
Following the initial collapse of talks on the out-of-court-settlement advised by the presiding judge in the case, both parties returned to court penultimate Wednesday.
But Justice Abiodun Adebara adjourned the case to next month for hearing after both parties appeared before him when the case resumed.
Counsel to Asa Investment representing Saraki in the matter, Barrister AbdulAziz Ibrahim (SAN) confirmed the new date to National Pilot.
According to him, "The case has been adjourned for hearing so I was briefed by one of the counsel that attended. But we have not sat for settlement talks (after the initial collapse) and I cannot say (anything on) that for now", he added.
Adebara had on January 15, 2020 advised parties in the interest of peace to explore an out-of-court settlement over the disputed facility.
But counsel to the State Government and Commissioner for Justice, Bar Salman Jawondo and his counterpart for former Senate President, Dr Bukola Saraki, Bar Azeez Ibrahim (SAN) reached a cul-de-sac over the matter at a stage following sharp disagreement with the demands made by both parties.
The case had been stalled since then because of the Covid-19 pandemic and the lockdown directive of the government.
Jawondo had told this medium during an interview that the government was still open to out-of-court-settlement despite initial collapsed of talks from both parties.
"Well since the collapsed of the outcome of court settlement, we have not heard anything from the other party. But what I can only say is that our doors are still wieldy open to the issue if they are still genuinely committed to the out-of-court settlement", he added.
Recall that National Pilot reported the collapsed of the settlement. Counsel to Saraki, Bar AbdulAziz Ibrahim (SAN) made three demands regarding the issue which were all rejected by the Kwara State Government.
Part of the demands a source privy to it noted, was that the government should lift the revocation order it placed on the disputed property and apologise to the people who were attacked during the demolition especially the aged women. The source said Ibrahim also request for the Kwara State Government to rebuild the property which was pulled down in the wee hours of January 2nd, 2020. "On their part, the government argued that the contentious land should also be left for them to be used for public good. Both parties however rejected the proposals which led to the meeting ending abruptly without any concrete resolution", the source added.