EndSars: Judicial panel of inquiry suspicious, not states responsibility – Ex-NHRC chair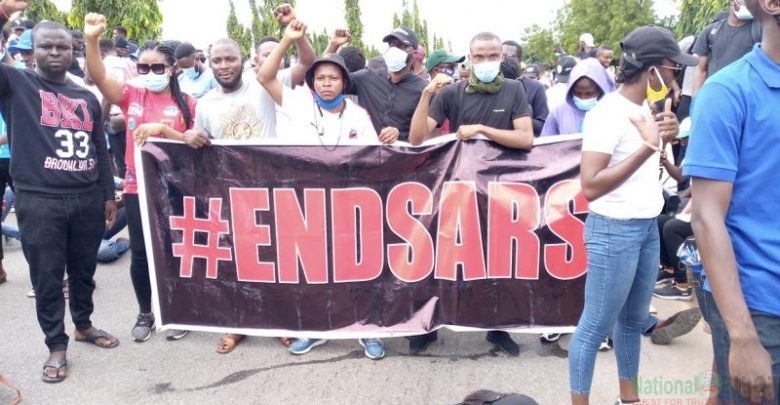 A human rights lawyer and former Chairman of Nigeria's National Human Rights Commission (NHRC), Prof Chidi Odinkalu, has said that the responsibility for setting up of Judicial Panel of Inquiry against the activities of the disbanded Special Anti-Robbery Squad (SARS) and police brutality lies with the federal government, not state governments
The Ex NHRC boss disclosed last week adding that police is an agency of the Federal Government and outsourcing its responsibility of setting up the panel to states is suspicious.
"It is always suspicious when the Federal Government outsources its constitutional role to the states. Police is a federal institution under the constitution and its malfeasances are the responsibility of the Federal Government.
"The atrocities of the SARS are for the Federal Government to fix. Now, they are asking the state governors to set up these judicial commissions in inquiry." he said.
He added that "The problem is that the inquiries will report to the state governors that set them up not to the president, who has control of the police. Their White Papers will be issued by the state governments, not by the Federal Government."
Therefore, according to Odinkalu, the federal government will not be bound by the recommendations of the state panels and the recommendations will be frustrated.
He said, "The recommendations of these inquiry bodies will not bind the Federal Government. Any police officers found errant would easily get transferred out of the state making the recommendation and so the recommendations will be frustrated."
Furthermore, Odinkalu said federal government has been relying on the decision of the Supreme Court in a case between Ibrahim Babangida and Oputa Commission in 2001 in refusing to set up panel on police brutality. To him, such is not an excuse because even after the decision, FG have set up several judicial panels of inquiry including the current one headed by Justice Ayo Salami against the former Acting Chairman of EFCC.
He said FG also has the option of setting up a panel of inquiry in line with section 6(1) of NHRC Act.