Ile Arugbo: Judge urges parties to explore out-of-court settlement
We'll see how it goes – Saraki's lawyer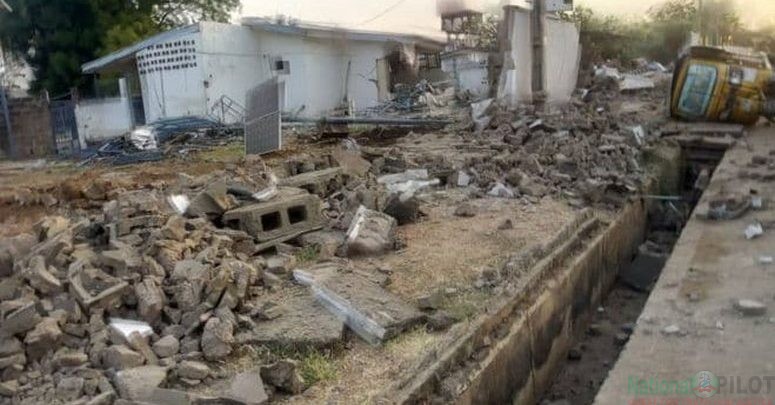 By Mumini AbdulKareem
The High Court sitting in Ilorin on Wednesday canvassed middle a ground between the Kwara State Government and the Sarakis over the disputed Ile-Arugbo ordered to be demolished by Governor Abdulrahman Abdulrazaq.
At the hearing which was witnessed by top leaders of the Peoples Democratic Party (PDP) and loyalist of the former Senate President, Dr Bukola Saraki including Alhaji Kawu Baraje, the court advised all parties in the matter to explore all avenues of out-of-court settlement in the interest of peace and justice in the state.
Many party supporters also stormed the court for the highly anticipated case which has also reportedly further polarised the All Progressives Congress (APC) as Sarakites in the party were reportedly bittered over the governor's action without carrying Minister of State, Gbemisola Saraki along.
The issue has attracted interest from President Muhammadu Buhari who was said to have told the warring parties to sheath swords.
But Justice Abiodun Adebara who gave the advice while addressing counsel and parties in the case ordered that a notice of summons be pasted on the Police Headquarters board and State Commissioner of Police office for him to appear in court on the next hearing.
He however adjourned the case until January 24, for hearing of pending applications and interim injunction.
Earlier, Counsel to the claimant, Abdulazeez Ibrahim (SAN) made an attempt for the court to give an interim order for another injunction. He Ibrahim argued that interim injunctions can be extended within seven days of making the order.
"We are ready for settlement as advised and would make some approach. We are a peace loving people so, we will explore all possible opportunities for settlement." he said.
Also, counsel to the state government, Salman Jawondo, SAN, said: "we are ready if the parties involved show interest. Settlement will be in the interest of Kwara."
But speaking on the advice of the judge to explore out of court settlement, Saraki's counsel, Ibrahim in a telephone chat with this medium last night simply said "we'll at it goes".
Efforts to reach the Attorney General and Commissioner for Justice, Bar Salman Jawondo were not successful as several calls put across to him were not answered.