News
Ile Arugbo: Saraki, Abdulrazaq holds inaugural meeting, continues out-of-court deliberation, tomorrow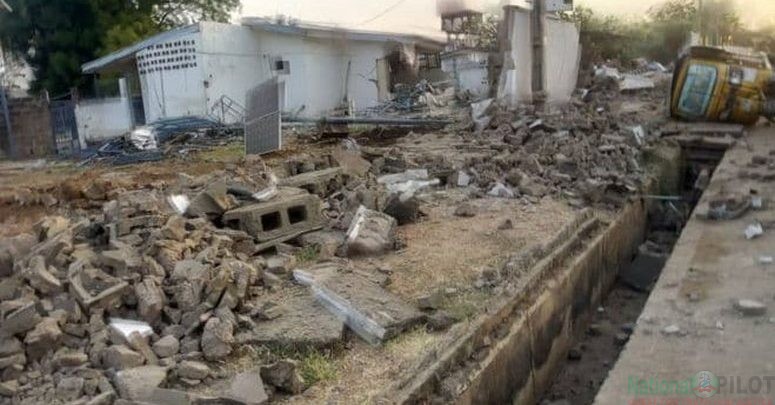 By Mumini AbdulKareem
In line with the agreement reached by Governor Abdulrahman Abdulrazaq and former Senate President, Dr Bukola Saraki on the need to settle the issue of the demolished Ile Arugbo out-of-court, representatives of the two parties last week held a reconciliation meeting.
The closed door meeting which was held at the Governor's office, Ilorin started at 3.50pm and ended at 5:00pm
Counsel to Asa Investment Ltd (Saraki), Bar AbdulAzeez Ibrahim was the first to come out of the meeting's venue at exactly 5:07pm.
Responding to reporter's inquiry, Ibrahim simply said: "We are still at negotiating stage. We are yet to conclude. The meeting has ended for now. We are meeting again on Tuesday by 4:00pm .That is all we can say for now".
Also speaking, the state Attorney General and Commissioner for Justice, Bar Salman Jawondo said: "We have started discussion, we had very frank talk. We are still discussing. We are meeting again on Tuesday at 4:00pm"
The  state High Court, sitting in Ilorin, had  on January 15,2020 advised parties in the suit to in the interest of peace, explore an out of court settlement over the disputed land on which Saraki's Ile Arugbo was built
At the resumed hearing of the case on January 24, 2020, Counsel to Asa Investments Limited, AbdulAzeez Ibrahim informed the court that his clients had received a letter from the Kwara state Ministry of Justice inviting them to a meeting slated for January 27, 2020.
Counsel to the state government, who is also the Director Civil Litigation, Ministry of Justice, A.M Bello also confirmed the receipt of a letter from the claimant's counsel seeking for amicable resolution of the case out of court.
"In tandem with the tenet of the said letter, we have invited the claimant for a meeting on Monday next week for out-of-court settlement of the case." Bello added.
In his ruling then, Justice Abiodun Adebara urged the parties to resolve the case amicably before the next adjourned date.
 "This court is particularly impressed by the parties for the steps taken to settle out of court; they are therefore enjoined to engage in meaningful discussions that will lead to the resolution of the case out of court. I wish the parties well in their deliberation.
"With the concurrence of the learned counsel, this case is adjourned to March 2nd for the report of out-of-court settlement."