Global Window
South Korean firm develops kit that can diagnose Coronavirus in 10 minutes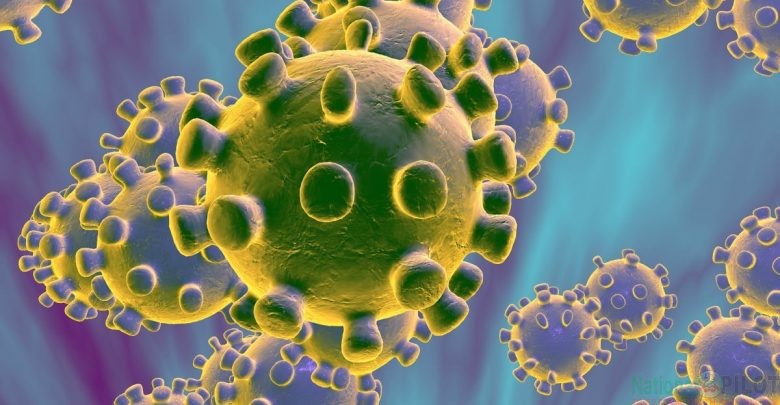 A South Korean company has developed a faster test kit to diagnose cases of coronavirus.
PCL, the company which provides diagnostic products, named the tester COVID-19 Ag GICA Rapid.
Kim So-yeon, the company's chief executive officer, was quoted as saying that the kit was developed using antibodies from China.
He said the test can check nasal discharge for the presence of the virus within 10 minutes with an accuracy rate of around 85 percent.
So-yeon said the antigen diagnostic kit would be a complementary measure for a quick test.
"People infected with COVID 19 can spread the virus even at its earliest stage and at very mild symptoms, so the kit is a complementary test," he said.
The company said the test kit can be used at home to reduce trauma and stress.
Globally, over 252,000 coronavirus cases have been recorded globally.
The number of death toll has hit the 10,000 mark.
---
Italy records 6,557 new Coronavirus cases, 793 deaths in 24hrs
Italy has recorded 793 new deaths from coronavirus in 24 hours, bringing the total number of deaths in the country to 4,825 – the highest in the world.
According to Worldometre, a website that gives update on the virus, the country whose population is over 60 million recorded 6,557 new cases in the last 24 hours. In total, the number of infections in the country is now 53,578.
On Tuesday, 345 deaths were recorded, 475 deaths on Wednesday, 427 deaths on Thursday, 627 deaths on Friday and 793 deaths on Saturday, the highest since the virus hit the European country in February.
Over 2,600 health workers have also been infected.
A total of 6,072 people are recorded to have recovered from the disease in the country.
The Italian authorities had ordered a lock down of the entire northern region which has a population of 16 million people to check the spread of the virus.
Although China still has the highest number of coronavirus cases with 81,008, the rate of infection and deaths have dropped.
Apart from Italy, Spain's death toll has also increased by 285 to reach 1,378. The number of deaths in Iran totals 1,556 with 123 new deaths recorded today.
There are 300,227 cases of coronavirus in the world, 12,948 deaths while 94,625 have recovered.
---
Africa records over 1000 coronavirus cases across 42 countries
Africa has recorded over 1,000 coronavirus cases across the continent.
According to data by the World Health Organisation (WHO) on COVID-19 in Africa, there are 1,187 confirmed cases in 42 African countries.
Egypt takes the lead with 294 cases, followed by South Africa with 240 cases and Algeria with 139.
A total of 33 deaths have been recorded across the continent: Algeria 15, Egypt eight, Burkina Faso three, Morocco three, the Democratic Republic of the Congo one, Gabon one, Sudan one, and Tunisia one.
But 122 people have recovered from the infection.
Globally, COVID-19 has infected 318,953 people and 13,683 deaths have been recorded.
Below is a list of African countries with confirmed cases of the pandemic.
Algeria – 139
Egypt – 294
Morocco – 96
Tunisia – 60
Benin – 2
Rwanda – 17
Burkina Faso – 75
Ghana – 19
Guinea – 2
Ivory Coast – 14
Liberia – 3
Mauritania – 2
Nigeria- 27
Senegal – 56
Togo – 15
The Gambia – 1
Niger – 1
Cape Verde – 3
Benin – 2
Burkina Faso – 75
Niger – 1
Cape Verde – 3
Cameroon – 27
Central African Republic – 3
Congo-Brazzaville – 4
Democratic Republic of Congo – 23
Equatorial Guinea – 6
Gabon – 6
Chad – 1
Eswatini – 1
Namibia – 3
South Africa – 240
Zambia – 2
Zimbabwe – 2
Madagascar – 3
Angola – 2
Ethiopia – 9
Kenya – 7
Seychelles – 6
Somalia – 1
Sudan – 2
Tanzania – 6
Djibouti – 1
Mauritius – 7
Eritrea – 1
Uganda – 1
_______________