News
Controversy as Kwara Dep Gov allegedly slaps uniformed Police officer in Ilorin
It's true, quote me – Sobi FM analyst *We're not aware – Police *Allegation false – Govt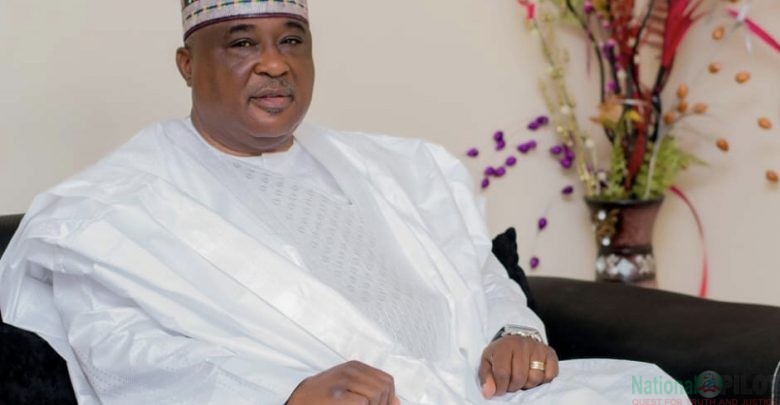 By Mumini AbdulKareem and Ahmed Ajikobi
Controversy has continued to trail the purported action of the Deputy Governor of Kwara State, Mr Kayode Alabi who reportedly slapped a police officer in uniform over alleged act of disrespect.
The incident which reportedly occurred on Tuesday at the official quarters of the Deputy Governor in Ilorin went viral on social media and many online platforms in the state yesterday.
While the Police command through its spokesman, DSP Ajayi Okasanmi said he was not aware of the occurrence, the Kwara State government described it as false according to statement by the Chief Press Secretary to the Governor, Rafiu Ajakaye.
"The allegation is completely false and mischievous. It is the figment of the imagination of those peddling it. There is no truth to it whatsoever and we urge members of the public to ignore the wicked campaign of calumny" the government statement added.
However, a popular radio analyst with Sobi FM, Alhaji Shola Muse speaking in a telephone chat on the matter with one of our reporters last night, claimed that the incident was true and further accused the Deputy Governor of impunity using his position to intimidate security men and officers.
According to him "top and reliable security officers confided in him over the incident for fear of intimidation.
"What happened was that while the inspector was trying to advise the Deputy Governor to take another direction from the one he was coming, the Deputy Governor felt insulted with the approach of the officer and the next thing that followed was that he slapped the officer twice without showing any remorse accusing him of disrespect for addressing him (Alabi) the way he did. This is exactly what happened and please I want to be quoted on this because this impunity must stop.
"I am a public affairs analyst with Sobi FM on the Programme "Perspective" and I also do same for Albarka and O'FM on different days. I am presently the chairman, Guild of Public Affairs Analysts in Kwara State.
"This is becoming rampant on the part of the Deputy Governor. There was a time he also accused a Mobile Police DSP who is a Squadron Commander of taking bribe because the officer was having his hands in his pocket. He ordered one of his ADCs who is an inspector and a junior officer to search the DSP who was holding a gun and they found nothing. The CP and authority just kept quiet over the issue. The Deputy Gov is getting intoxicated on daily basis on this abuse of power and this must not be allowed to continue", he added.
The claim of Muse has not been verified by this medium last night before the paper went to bed.