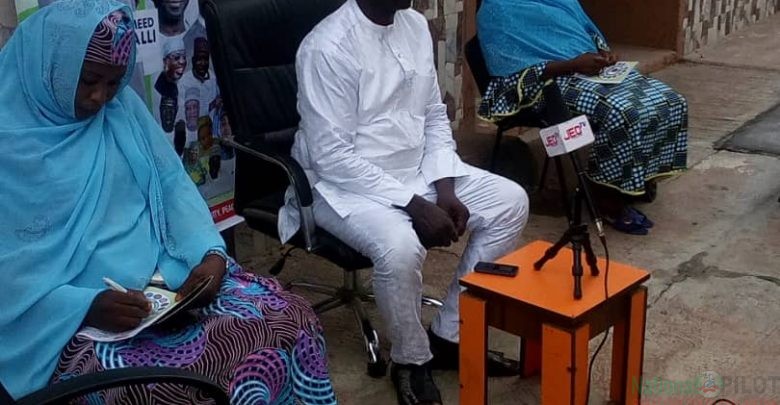 By Mumini Abdulkareem
A front line aspirant for the forthcoming local government election in Ilorin West, Abdul-Hameed Oladipupo Alli (Mr Nigeria) has promised to eradicate poverty in the council if elected.
Alli who is a former Transition Implementation Committee (TIC) chairman of the council promised this during his inaugural media chat in Ilorin where he unveiled his agenda for the council.
The programme which featured selected journalists was also streamed live and held in compliance with the directive of the government on social distancing because of the Covid-19 pandemic.
According to him, as one of the most experienced aspirants gunning for the seat, he is aware of all the opportunities that the council can leverage upon to fast track development adding that he already has his blueprint.
Poverty, he noted, is the most pressing challenge of the people and he is poised and ready to lead the challenge to eradicate it by programmes and policies that will add value to the welfare and living standard of the people if given the opportunity to serve.
He noted that he is going to pursue a policy of encouraging all the leaders of the party in Ilorin West and beyond to adopt a project that will be named after them where they will use their position and connection to attract investment that will benefit the council.
He said his resolve to pursue a policy of compromise and unification among all the leaders in the APC was not about himself but borne out of his experience at the council that everybody must see the development of the council as priority and work towards it.
"If elected by Allah's grace, we will work towards establishment of Ilorin West TV, IloWest Water and Beverages and other laudable projects. We must develop this council beyond where we are now. If Dubai can make it, then Ilorin West can make it and I know I possess the necessary experience, international exposure and capacity to lead a turnaround that will reverberates beyond our shores.
"I will not depend on allocation because I know that is not the way to go if you look at local and global trends. We are not oblivious of this. But if we are not strategic, focus and visionary, we will remain stuck where we are despite the autonomy.
"My agenda is to eradicate poverty through massive education for children and pupils and a comprehensive policy for youth and the aged. We are going to encourage the production of Aso-Oke and ensure that the local economy will get a huge boost when we come in by God's grace by adopting it as the uniform for all schools in the council", he added.