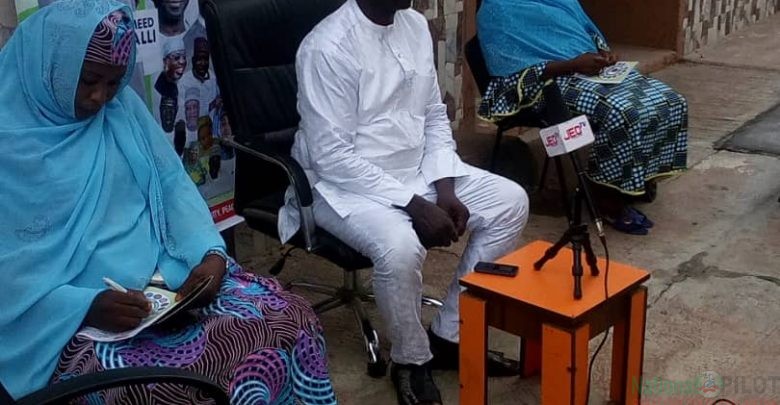 Former Transition Implementation Committee (TIC) chairman for Ilorin West and a leading aspirant in the forthcoming local government election, Hon AbdulHameed Oladipupo Alli has picked Alhaji Abdulrahman Saliu Ayinde as his running mate.
Abdulrahman served as Supervisory Councillor for Agriculture during Alli's six months as TIC chairman during the last council administration.
He will become that first aspirant to pick his running mate in the APC while other aspirants await the pronouncement of date for primaries from the party.
According to Alli popular known as Mr Nigeria, the choice of the former supervisory councilor was informed by track record of excellence especially on the field of agriculture adding that Abdulrahman remain the best person he can pick as running mate based on his dedication and experience.
He said: I picked him because he's capable of doing many things that can bring fortune to our local government. He was my Supervisory Councillor for Agriculture during my six months tenure as TIC chairman and was in charge of my proposed Operation Feed Ilorin West (OFI) program through which he negotiated with the land owners of Ogundele Community to acquire over 100 hecters of land for the program.
"With his dedication and age, he is the best man to be my running mate and I know with both of us in saddle if elected, the local government will not only fulfill its potentials, we are going to ensure we leave an indelible mark in the history of the council".
He said the APC remains "our party and I urge our members and supporters to remain committed".