News
FOI: Explain spending on capital projects, ENetSuD tells KWSG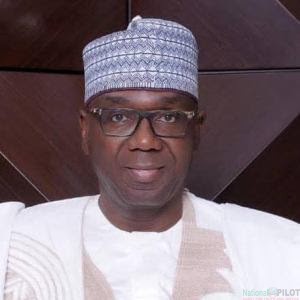 By Mumini AbdulKareem
The Elites Network for Sustainable Development (ENetSuD), a Kwara-based Civil Society Organization (CSO) popular with #FollowKwaraMoney activities, has requested the Kwara State Government to provide financial and technical details on how public funds have been expended by the present administration.
Projects ENetSuD demanded explanations for include that of education, road and water in the last one year.
In separate letters signed by its Deputy Coordinator (Projects Tracking), Comrade Aliu Moshood and submitted to the Commissioner in charge of each Ministry, ENetSuD said it relied on the Freedom of Information (FOI) Act 2011 to make its requests.
In the request submitted to the Commissioner for Works and Transport, ENetSuD requested for the financial and technical details of all the road infrastructure projects executed by the present administration since May 2019.
Similarly, in the request submitted to the Commissioner for Education, ENetSuD thanked her for previously providing a list of 34 schools under renovation by the present administration and further requested for the financial and technical details on all the 34 schools.
For the Commissioner for Water Resources, ENetSuD requested for the financial and technical details of various projects allegedly listed by the commissioner to have been executed in the last one year. Some of the projects include the supply of chemicals for water treatment, rehabilitation of various waterworks, provision of boreholes to various communities, repair of existing boreholes in various communities, renovation of 5 elevated tanks, reticulation and interconnection of mainlines, and rehabilitation of concrete tanks.
Information requested from each Ministry on all the projects include the amount budgeted, the contract sum, the actual amount released to each Ministry for execution, the details of all the Ministry's lawful deductions from the money received, the exact amount released by each Ministry to each project contractor, the technical details and scope of each stage of fund that each Ministry released to each project contractor (including the payment certificates), the Bill of Engineering Measurement and Evaluation (BEME) or the Bill of Quantity (BoQ) as it applies to each project, the Engineering drawings and designs of each project, the detailed information of the contractor that the Ministry awarded each project to (including phone number and office address), the location of all the projects, and the current status of each project (including the percentage completion).
A copy of the letter submitted to each Ministry was copied to the Honorable Commissioner for Justice and Attorney General of Kwara State so as to ensure compliance with the Provision of the FOI Act 2011 within 7 days.