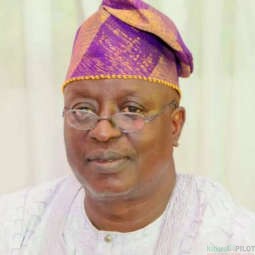 By Mumini AbdulKareem
Youths of Kwara south have passed vote of confidence on Senator representing the senatorial district at the National Assembly, Senator Lola Ashiru for what they described as his poor representations at the red chambers.
The youth group under the auspices of Kwara South Youth Assembly in a maiden press conference held in Ajase-Ipo area of Irepodun local government area threaten to recall Ashiru from the National Assembly.
In a communiqué issued at end of an emergency meeting at its second assembly presided over by the speaker, Bar. Nuruddin Temi Salam (Sabo) and signed the secretary, Amb. Yusuf Abdulwasiu Saddam, which was copied to Kwara State APC chairman and all Local Government party chairmen of the party, they accused Ashiru of lack of compassion, poor representation and sheer disregard for the people.
They however recommended that good representation is "what our people deserve, this will ensure that our senatorial district is alienated in the federal calculations. Through inclusiveness we benefit from the spoils of democracy.. The following recommendations are to be implemented with immediate effects.
"That the constituency office should be reopened to ensure accessibility and that Kwara south people have qualified hands, hence he should replace all non Kwaran aids with indigenous ones, appointment of aides from the senatorial district is none negotiable.
"That the senator should give proper Account of the constituency allowances since he is a public Officer. That the Assembly will passed the vote of no confidence on Ashiru if the above recommendations are not implemented within now and two weeks and that the assembly should setup committee and start RECALL PROCESSES to recall him from the Red CHAMBERS should its demands not met under the stipulated ultimatum.
"The assembly however commends the Kwara State Governor on his efforts towards the development of the State and urged the Governor to direct more Infrastructures development to the senatorial district and focus more Youths Empowerment.
The Kwara South Youths Assembly established to agitate for promotion of good governance and overseas the development in the district comprises representative of each Kwara South Youths registered organizations under the ministry for Sports and Youth Development such as pressure group, political youth organizations, students and other relevant groups. The assembly also accommodates stakeholders at the sitting such as TUC, Labour Congress, NURTW, RTEAN as an observers.