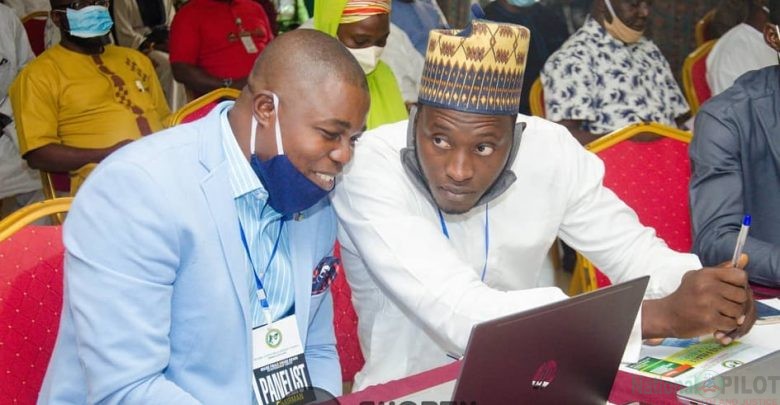 HND ll student of Mass Communication from the Federal Polytechnic Offa, Kwara State, Miss Yunus Aishat Abidemi has emerged winner of entrepreneurship contest organised by National Association of Nigerian Students (NANS), Kwara Axis.
The grand finale of the contest was held in Ilorin, the state capital on September 3, 2020, at Kwara Hotel with about 35 contestants from different tertiary institutions in the state.
Aishat in her remarks appreciated God for crowning her efforts amidst fellow contestants and further extended her gratitude to Kwara State Governor, Mallam Abdulrahaman AbdulRazaq and his economic driven team.
She also thanked the Rector of the Federal Polytechnic Offa, Dr Lateef Ademola Olatunji and management team, Fedpoffa Director of Entrepreneurship Development Center (EDC), Dr Kenneth Unuafe Oghenekaro, the Head of Mass Communication Department, Mr Wole Alawode, the SUG President, Comrade Abiola Azeez Adigun and NANS Kwara Axis for the great opportunity given to her to participate in the contest.
Speaking further, Aishat said she was the only contestant from the Federal Polytechnic, Offa while there were more than four or five contestants from each of Unilorin, Kwara State University, Kwara State Polytechnic and other tertiary institutions in the state.
She was awarded the sum of two hundred thousand Naira (N200,000) for emerging first in the contest.
Reacting to Aishat's achievement, the SUG President of the Federal Polytechnic Offa, Comrade Adigun acknowledged the courage and brilliance of Aishat.
He said, "On behalf of the students of our great institution, I congratulate Miss Yunus Aishat from Mass Communication Department for making us proud. This correlates with the fact that Fedpoffa students are always outstanding technically, academically and morally.