News
Dignitaries grace Fidau for National Pilot staff's father, Ebodaniyan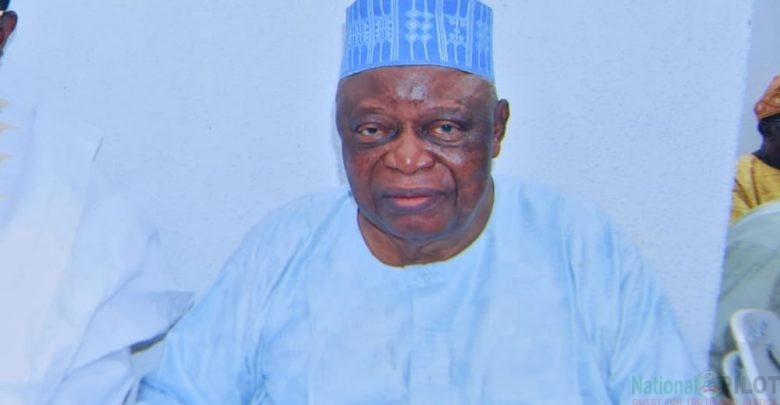 By Mumini AbdulKareem
Dignitaries from across the government, traditional, religious and social circles within the state and country on Thursday in Ilorin, the Kwara State capital converged on the Adabata residence for the Fidau of late Alhaji Adams Sidiq Ebodaniyan.
Ebodaniyan who died last week at the age of 90 years was a retired member of the Kwara State Judicial Service Commission and the father of former Government House Correspondent of National Pilot, Alhaja Bukola Adama.
The roll call of personalities who graced the well attended occasion include Alhaji Funsho Abdulrazaq who represented Governor Abdulrahman Abdulrazaq, former Grand Kadi, Kwara State Sharia Court of Appeal, Justice Olohuntoyin Mohammed (retd), former House of Representatives member, Hon Moshood Mustapha, former Nigerian Ambassador to Japan, Prof Gana Yisa, PDP chairman, Engr Kola Shittu, former Kwara State Amir Hajj, Alhaji LAK Jimoh, Hon Sikirat Anako, Alhaji Toyin Sanusi and Director-General, Mandate Constituency Office, Alhaji Musa Abdullahi.
Others include former chairman Local Government Commission, Alhaji Suleiman Kayode Yusuf Maja, Imam Imale, Sheikh Abdulhamid Abdullahi, Imam Gambari, Sheikh Suleiman Abdulazeez and Ajanasi Agba, Mallam Yusuf Mujitaba Bature among others.
In his sermon, the Grand Mukadam of Ilorin, Sheikh Suleiman DanBorno described the deceased as a very upright person who was famous for his generosity.
DanBorno who noted that late Ebodaniyan was his childhood friend whom they grew up together called on the children to unite and live in peace and harmony to continue with his legacies of selflessness and sacrifice to better the lot the people and humanity at large.
The Chief Imam of Ilorin, Sheik Muhammad Bashir Solih who coordinated the event led other people present to seek Almighty Allah's forgiveness for the deceased and grant him paradise.