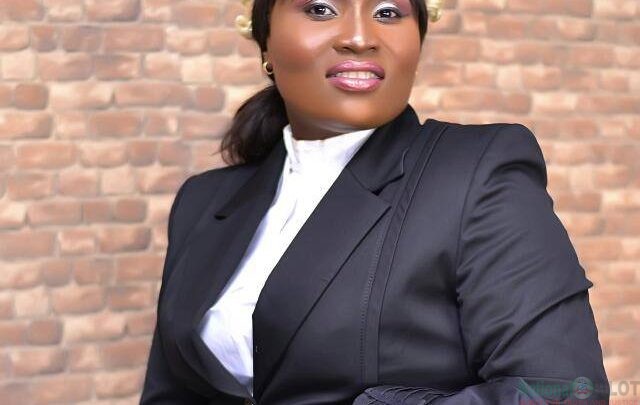 Anthonia Oshiniwe began his journey as a professional lawyer first with the Kwara State Polytechnic when he went for Diploma in Law from 2000 to 2002. She later obtained Higher National Diploma (HND) certificate in Public Administration in the same institution from 2003 to 2005. She later proceeded to the University of Ilorin for her PGD in 2005 and graduated in 2007 before going for her Masters Degree in Strategic Studies from University of Ilorin between 2007 and 2009. Oshiniwe, however, returned to study Law in 2012 at the same University and graduated in 2016. She went to the Nigerian Law School in 2017 and was called to Bar that same year. A prominent member of the Kwara State chapter of the International Federation of Women Lawyers (FIDA), she speaks on one of her memorable moments in court as a lawyer in this WhatsApp interview with ACTING EDITOR, MUMINI ABDULKAREEM. Excerpts:
There are many of such moments but one I cannot forget was the day I was sent out of the court by the magistrate. And what was my offence? I wore mufti to court. It happened that I was supposed to be in court but my client later decided not to continue with the case and told me he was no more interested. I dressed to the court wearing mufti, in fact, in a trouser suit. But immediately I entered the court, the magistrate who was supposed to sit for the case starred at me with amazement and asked me if I was supposed to appear before him that day. In that state of confusion, I couldn't reply him. I later went to meet him in his chamber and explained to him that I was not prepared to appear because my client said he's not interested in the case again.
But still, the magistrate queried my dressing because I was putting on big earrings and trousers as if I was attending a party. He later ordered me to go and change the dress, unfortunately, then I don't have a skirt in my office and I informed him. But the magistrate insisted that I must appear.
I had to rush back home to change my dress and when I returned and entered the court, I had forgotten to remove the socks I initially wore with my trouser suit, the magistrate was just looking at me like a comedian because of my unpreparedness because I was in a rush. It was a day that I will never forget but of course I learnt from the situation.