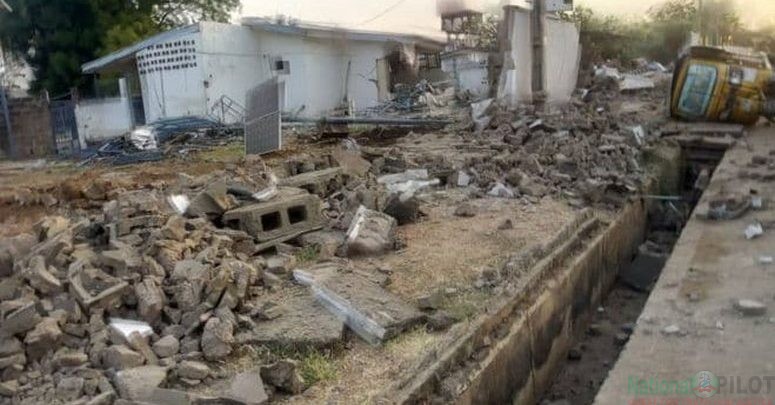 A group, Kwara Devoted Minds has asked Kwarans to ask why Governor Abdulrahman Abdulrazaq prefers night operations and hideous activities on the issue of Ile Arugbo.
In a statement signed by the group Administrative Secretary, Owolabi Kadir, the group noted that "Kwarans woke up on 3rd of February 2021 to see the complete demolition of the remains of the Ile Arugbo building when everybody was still preparing to appear in court on the adjourned date.
"The act by Governor Abdulrahman Abdulrazaq led administration shows that he is out to pursue vengeance and not good governance in the state.
"People of good conscience should ask the Governor and his stooge why he ordered a demolition exercise when the case was yet to be concluded. Why does he prefer night operation and why is the Governor always in a hurry to carry out hideous act?
"It is now clear to Kwarans and Nigerians that Governor Abdulrahman Abdulrazaq does not have respect for the rule of law and the Nigerian constitution", the statement noted.