Showbiz
'Badamasi', film starring Enyinna Nwigwe as Babangida, to debut June 12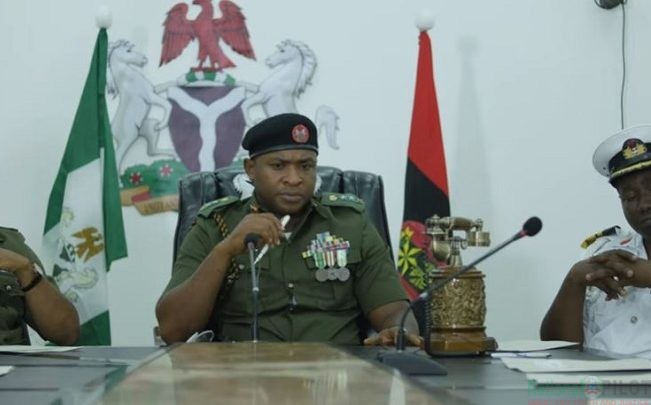 'Badamasi', a biopic on Ibrahim Babaginda, former Nigerian head of state, has been set for a June 12 release.
Obi Emelonye, the director of the movie, revealed the release date in a statement via his Instagram handle on Friday.
Shot in Lagos, Minna, Abuja, and the University of Nigeria (UNN) Nsukka, 'Badamasi' portrays Babangida as a man with flaws but a deep sense of patriotism.
The film stars Enyinna Nwigwe, a Nollywood actor who has previously taken up military roles, as Babaginda alongside Charles Inojie, Sani Danja, Yakubu Mohammed, Okey Bakassi, Kalu Ikeagwu, Julius Agwu, and Erick Didie.
Speaking with TheCable Lifestyle following his role in 'Eagle Wings', Nwigwe had recently explained: "I've been involved in socially relevant conversations throughout, not just films.
"It's a journey I found myself on. It's not a case where it's only what I want that comes to me. But you can call it the law of attraction because I had genuinely wanted to tell stories that initiate conversations."
Nwigwe began his career in university as a runway and print model before transitioning to acting. He made his film debut in 'Wheel of Change', a 2004 film directed by Jeta Amata. He now travels between LA and Nigeria to work.