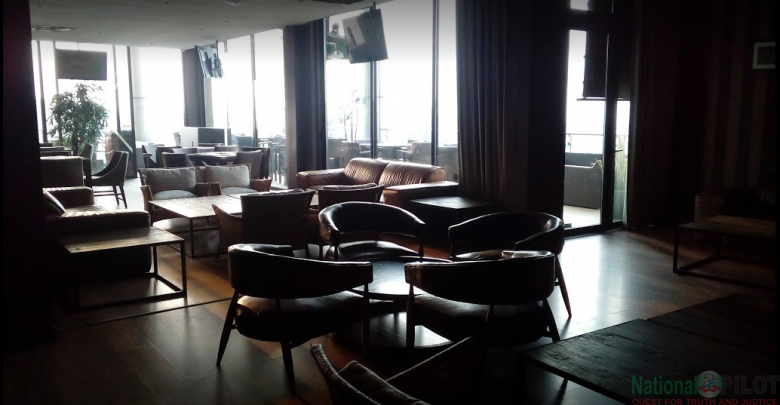 By Mike Adeyemi
As the Ramadan season enters fourth week, operators of cool spots, restaurants and eateries within Ilorin metropolis of Kwara State, have continued to groan over decline in patronage and profit.
Checks by our reporter at the weekend revealed that some of the operators have suspended business activities due to low turnout of customers.
A beer parlour operator, Mr. Sunday Johnson of Ubong Cool Spot and Restaurant along Stadium road lamented that his business has witnessed a downturn since commencement of the fasting period.
He said, "My business has witnessed a sharp decline in sales by 45 per cent owing to the Ramadan period", adding that it has affected his daily income.
"The sales was not what we had prior the holy month of Ramadan. The sales has dropped by 45 percent and since there is no other business, I had to cope with the situation, "Johnson added
Similarly, Mrs. Elizabeth Olumuyegun of Miliki Cool Spot decried the low patronage her business is witnessing presently, adding that she recorded about 80 per cent shortfall in sales since the commencement of Ramadan.
"Most of our customers are Muslims and they shunned consumption of liquor during fasting period. Before now, on the average I sell N20,000 to N35,000 worth of pepper soup alone.
Olumuyegun said what is keeping her in business is just about 10 per cent Christian customers who consume a very small fraction of her commodity.
"What is keeping us alive now in the business is the savings we had before the commencement of Ramadan. I used to sell over 50 crates of beer before Ramadan, but at present hardly do we sell 5 crates, "she said.
In her reaction, the Chairperson of Cool Spot Association, Zone 5, Mrs. Afusat Afolabi alluded to that fact that sales are low.
According to her "since the advent of COVID -19, cool spot businesses have collapsed in the state couple with the Ramadan period.
"Generally, the prices of beer has grossly increased and the amount of demand had wholly dropped. The major contributory factor to the dwindling sales aside from the usual economic downturn in Ilorin presently is Ramadan factor.
"Sales is not as it used to be; market is dull and some people have decided to close their shops pending the time Ramadan is over. Sales are not much unlike before where every thing is booming with customers jostling for few available products," Afolabi stressed.
At Divine Cake Eatery, along old Jebba road, a top staff who spoke on condition of anonymity noted that since Ramadan began, the eatery has been recording low patronage.