News
Traffic Warden, 4 others get award of recognition in Kwara
...as clergy empowers 127 aged, widows *We should serve humanity with our wealth – Adekanbi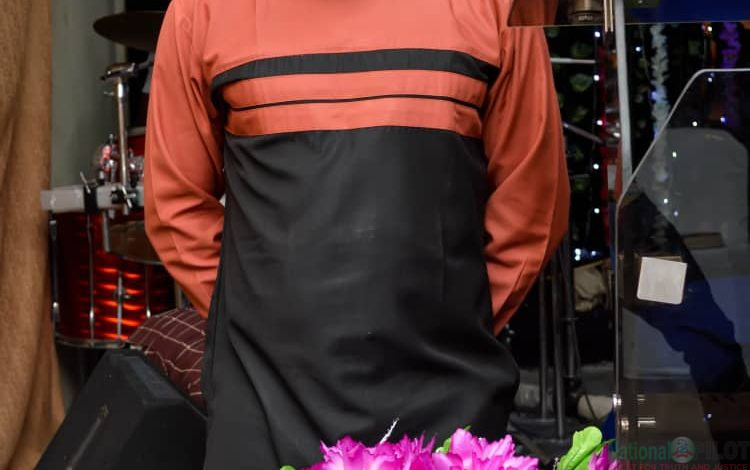 By Mike Adeyemi
An officer of the Nigerian Police Force, F Division, Ilorin, Kayode David was among four other people honoured by the Christ Apostolic Church, Watered Garden Assembly, Tanke, Ilorin.
At the award ceremony, which was the finale of a week long special programme of the church, no fewer than 127 aged and widows were also empowered.
Speaking with our reporter at the event, the lead Pastor of the church, Jesutowo Adekanbi said the rationale for the humanitarian service is towards propagating the gospel.
According to him, "the Gospel of our Lord Jesus Christ is all about love. It's all about care. It's all about showing affection for the love of God.'
"So everything you saw throughout this week is the practical example of true religion. What we did was to take care of the aged in our society.
"It is just to show the love of God. We also visited the orphanage home to show to the world the truth about the gospel of Christ," Adekanbi further said.
He added that it is his desire to sustain the charity work and even expand its scope through the grace of God.
According to him the empowerment programme cost the Ministry about  N600,000, saying "The message I project is a message of love and care for people. That is the only way we can show love to our neighbour. The only was we can serve God is to serve humanity.
"We had lots of Muslims that benefited from the programme.
"The thing we do at Watered Garden Assembly is to collect tithe and use it to impact the society," the clergy stressed.
Adekanbi, however, charged the well- to -do people in the society to always consider the less privileged  by reaching out to them both in kind and cash.
Reacting to the honour bestowed on him by the church, Kayode David who is a traffic warden at Tanke roundabout described the award as impetus to do more.
"I really want to thank God for this honor. I appreciate my wife and also thank Christ Apostolic Church – Watered Garden for this honor.
"I feel so happy and blessed for what God has done. This is the 5th awards in recent time. I was earlier honoured by Guaranty Trust Bank followed by GTE trading empowerment. Rotary Club also gave me award in the course of this job. Followed by that of MFM and this one by this Church," David enthused.
Similarly, Rufus Umar Turaki, missionary from Niger State expressed  appreciation to the man of God for honouring him.
"I feel happy and elated. I wish the man of God more open door and anointing."
Cross section of beneficiaries of the empowerment especially widows expressed gratitude to the man of God for the kind gesture aim at amelioration their situation and alleviating poverty in the society.