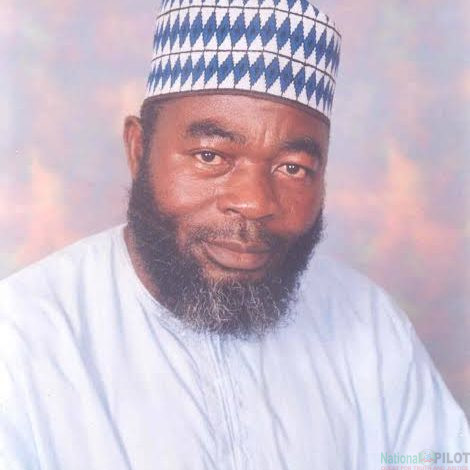 By Ahmed Ajikobi
Parents have been adviced to enroll their children and wards for quranic education.
Stakeholders have also been urged to repackage the curriculum to reflect not only memorisation but to include it's meaning and it's understanding as well in it's application to daily life.
This advice was given by Professor Yusuf Badmas during 1st Muharram Hijjirah event held at Kwara State Stadium last Monday.
Prof. Badmas, while commenting on the crisis between Israel and Palestine said, "we call for global support to prevent the Israeli Government from the killing and barbaric treatment of the Palestinians. We also express our emphathy for Muslim communities in difficult situations across the globe e.g Afghanistan, Iraq, Libya, Syria, etc, asking Allah to unite the Muslim Ummah."
Badmas appealed to religions leaders to refrain from unguarded utterances and undignifying comments against fellow Nigerians.
"Also, we must refrain from inciting people against one another. To bail Nigeria and Nigerians out of the current political and socio-economic doldrums as security challenges, Muslims and Christians should come together and fashion out workable template from their respective Scriptures as guiding codes for the politicians and leaders to be able to pilot the affairs of this nation successfully.
He also called all the marketers to stop cheating masses as the economic situation of the country is not friendly.
"We appeal to all market men and women to refrain from cheating and hoarding goods, hiking prices and using measures. It is so sad to observe that prices usually get sky rocketed days to Ramadan and other periods.
"We therefore urge the government to put in place a well defined machinery to check the excesses of market men and women."
The don tasked the state government to do more in ensuring security of lives.
"The state government is trying in ensuring security of lives and properties in the state. "However, the government needs to do more. The laws prohibiting sale of human parts and the one prohibiting sale and consumption of alcohol in some parts of the state need to be given full enforcement.
"This, in our opinion is achievable through setting up of monitoring and enforcement agency that will see to the implementation of these laws.
"Further, the state government is enjoined to empower the vigilante groups to enhance the security in the society. In the alternative, Hisbah should be setup or something similar to it as available in many northern states of Nigeria".