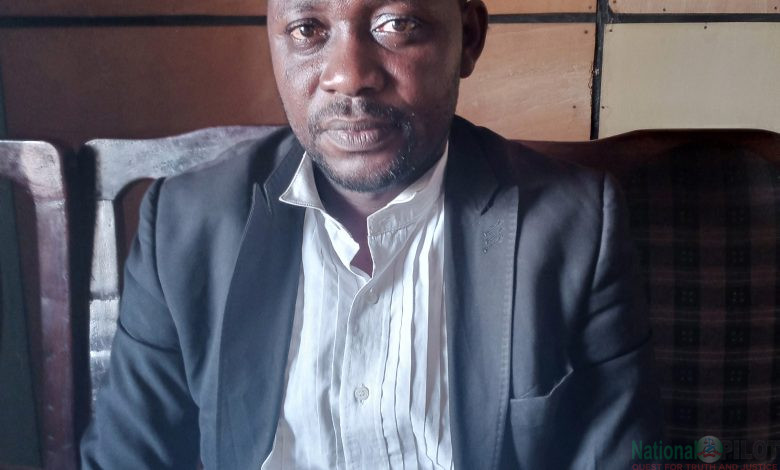 Afolayan Bisi Esq is an Ilorin-based legal practitioner, from Oke-Ero Local Government Area of Kwara State, an alumnus of University of Ilorin , graduated in 2012, proceeded to the Nigerian Law School, Abuja Campus and was called to the Bar in 2013.
Afolayan served his fatherland through the NYSC one year youth service in Year 2014 at Ilesa, state of Osun.He had his pupilage at Folorunsho God Bless Chamber from where he sharpened his teeth in the legal profession.
He came back to Ilorin in 2016 and joined the law firm of T. M. Onaolapo & Co where he is still practising till date with a vision to expand his coast.
In a chat with Jimoh Sulyman, he shared one of his most dramatic experience in the court of law. Excerpt:-
It happens just very recently,in court of Hon Justice Oyinloye, in the case of cyber crime aka Yahoo Yahoo,  between EFCC and a client, a very young boy.
The boy, who is just 22 years old, is a student of University of Ilorin, he was actually convicted of the crime.
What left me stunned that day was when the boy confessed in the open court, that he had made a huge fortune in the course of engaging in this criminal activities, swindling white people under false pretences.
He made so much money to the extent of buying a car worth #9million for his mother, we're talking of a 22 years old,200 level student of English language at Unilorin for God sake.
What baffled me the most was how a young boy of that age could bring such huge amount of money to his parents and he wasn't questioned about its source and of course they might be in the know and they're cheering him on.
In fact , I think that puts a question mark on the future of the youth of this country.
The mother even alluded to the fact that, due to the wealth his son has amassed, her friends and acquaintances are now respecting her more, meaning we're celebrating corruption in this country.
Ideally, a boy like that should be more concerned about his academics and striving to come out with a good grade from the university.
The court was in dilemma because the judge was reluctant to put the boy in jail because he believes that will destroy his life and future.
I was very disturbed and disgusted by the event in court on that day. One thing about crime is that, there will always be a day of reckoning and when that day arrives, one will fall beyond ones initial stage.
Some of the young boys involving in crime don't even know that what they're doing is wrong, they're under the impression that they're taking from the white, what they took from Africa during colonial era.
What they don't know is that, they're destroying the image of this country in the International community.
That experience has remained with me since then and it left me confused and stunned that a literate parents, could be aiding their children in committing crimes, a young boy for that matter.