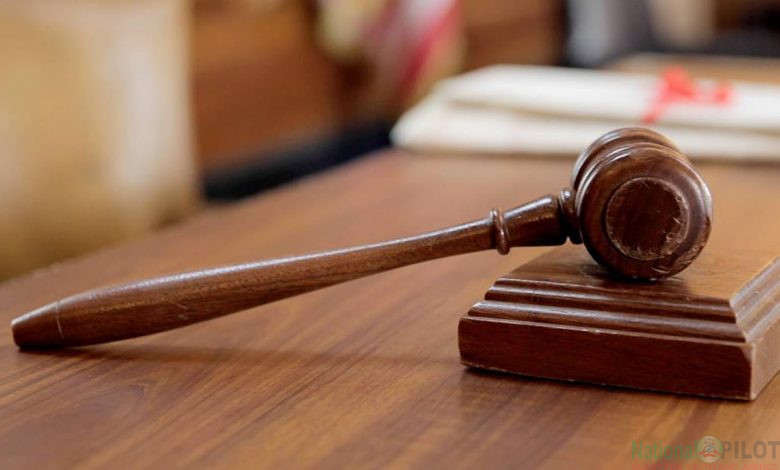 By Adetunji Ayobrown
Gone until September 12th, 2021, John vanished into the blues with the TVS Okada he was entrusted with. For criminal conspiracy and theft contrary to Section 97 and 287 of Penal Code laws, he was charged to an Ilorin Magistrate Court.
One John Awolola of Gaa Akanbi Area of Ilorin has been charged to court over Okada theft. The 27-year-old bricklayer was brought before Magistrate Bamgbola B.O.
According to the Police First Information Report (FIR), on the 25th February at about 1500hours, a letter of complaint was received from Mr Ogungbenle Kehinde of No. 5, Ita Alamu, Offa Garage Ilorin, Kwara State.
On October 5th, 2020, the defendant was entrusted with a blue coloured TVS motorcycle with registration number SHA 555 UF.
That at the rate of three hundred and seventy thousand naira only (N370,000) and to be paid on instalment, but after paying the sum of ninety-five thousand naira only (N95,000), the defendant, without the consent of the owner, sold the motorcycle at the rate of one hundred and fifty naira only (N150,000) and ran away to Abuja.
He was arrested on 12th September 2021, by the State Investigation Bureau, Ilorin of the Nigeria Police Force and brought before the court.
True or not, the judge asked the defendant.
My lord, it is not true, he replied.
However, counsel to the defendant, Barrister Umoh. S.S argued that under Section 36 Subsection 5 of the 1999 Constitution (as amended), the defendant is presumed innocent until the contrary is proven.
Quoting Section 169 Subsection A-E of the ACJN, he pointed out that the court has the discretion to admit the defendant in bail.
Stating that the nature of the offence is not capital, and seeking the bail on liberal terms before the court. And that essence of the bail in a criminal trial is always to ensure attendance of the defendant in court.
But the State Prosecuting Counsel, ASP Isaac Yakubu said investigations are still ongoing and that upon the defendant's denial, argued against his bail application, but be remanded in prison custody.
The magistrate however admits the defendant to bail with some conditions and adjourned the case till 5th October for further hearing.