Politics
PDP Chairmanship aspirant, Okanlawon calls for level playing ground ahead of Saturday Congresses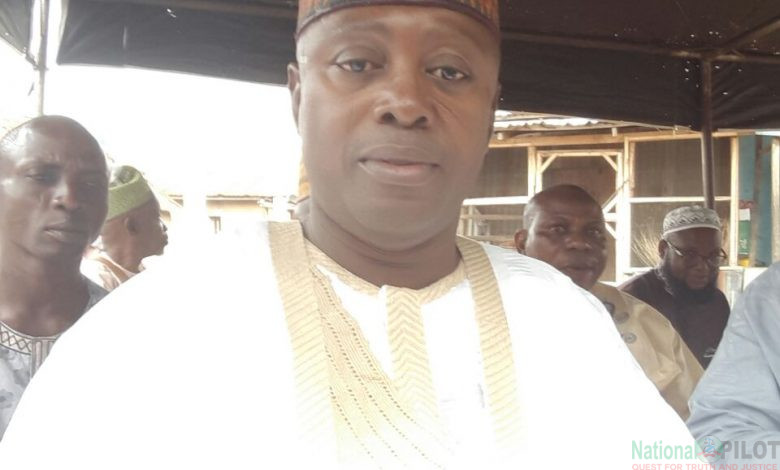 By Mike Adeyemi
As the ward  congresses of the People's Democratic Party (PDP) hold on Saturday, a Chairmanship aspirant of the party in Kwara State, Alhaji Olanrewaju Okanlawon has cautioned against any form of faction or division in the party.
Okanlawon gave the caution in Ilorin, the state capital in a statement issued from his media campaign office.
According to him, PDP is a party that has a recognized and a responsible leader in person of the former Senate President and a presidential hopeful Senator Bukola Saraki hence the need for members to to be upright and disciplined in seeking for party offices.
The state party Chairmanship aspirant implored members and elders of the party not to allow intruders and those that do not have genuine love of the party to infiltrate them since it  believes in the party leadership structure.
He urged elders and leaders  of the party to create a level playing field during congresses for all the contestants into the various offices and continue to have faith in the party  and as well  guide against infiltration by the opposition.
Okanlawon commended the National leadership of the party and that of the state for the online electronic registration of existing and intending  members of the party which according to him, would be conducted across all the wards.
The chairmanship aspirant therefore appealed to all bonafide members of the party and new members to come out emmass and participate in the exercise .
According to him, their massive turnout for the online registration is key to the success of the party during congresses and the 2023 general elections stressing further that the exercise would also allow for accurate membership data and aid youth inclusiveness.
He reminded party faithful in the state that the Local Government congress will hold on the fifth of October, that of state will come up on the sixteenth of October while that of National will hold between thirtieth and thirty first of the same month.