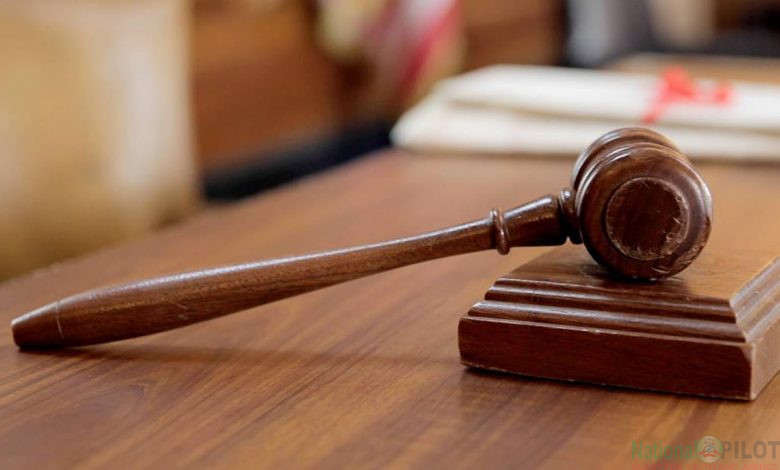 By Jimoh Sulyman
A Magistrate in Ilorin on Tuesday had convicted a man, ordering him to be publicly flogged after he was found guilty of offences bordering on theft.
The convict, David Olasunkanmi was arraigned before magistrate Mrs Adebola M. F, of Ilorin magistrate Court, by the men of the Nigerian police force.
According to the First information report obtained by National Pilot, David was charged with criminal trespass and theft which contravene section 348 & 288 of penal code law.
He was arrested on Monday, 20th September, by the men 'B' Division Police Station, Surulere, Ilorin, following a complaint by one Waheed Abiola, that he received an information from a member of Ciroma Community Stadium Road llorin, that a building under his Supervision which is located in that Community has been burgled into.
Thereupon two iron burglary window from the building was found with a scavenger, kept inside his wheelbarrow.
The Complainant stated further that the scavenger claimed that it was the convict, David Olasunkanmi of Majekasurawa Area llorin that sold it to him as a scrap at the rate of Three Thousand Naira (N3,000) only.
According to the chargesheet, immediately David was apprehended and he saw the turn of events, he quickly returned the money back to the scavenger and started begging.
In the court, the defendant admitted stealing the two burglary window and later on sell it to the scavenger.
The defendant also said he often make use of the building for his music and choreography rehearsals.
David claimed that, he thought the burglary window iron, belong to the IJMB students previously occupying the building, who he said were acquaintances of his.
He also said that he sold the burglary window in order to buy medicine for himself.
The charge for criminal trespass was dropped after the prosecution was unable to establish the facts to prove the charge beyond reasonable doubt.
However, the magistrate found him guilty of the charge of theft and convicted him of the offence.
Magistrate Adebola in her discretional judgement, being that the defendant is a first time offender, therefore ordered him to fifteen lashes of cane, which is to be executed publicly and in addition, shall pay a fine of N2000.