From the Court
Pilot Law
Unilorin Rape/Murder Case: Court closes case on trial within trial, adjourned till Oct 5th, 6th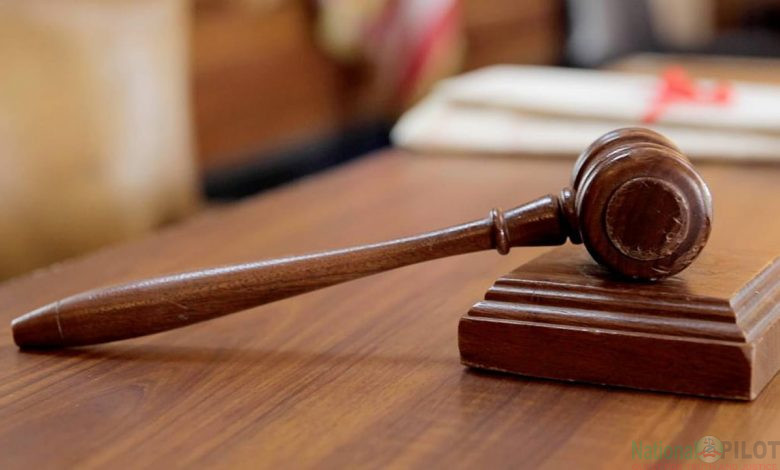 By Jimoh Sulyman
The Kwara State High Court, presided over by Justice Adebayo Yusuf has Monday closed case on trial-within-trial in the suit involving eight suspects who allegedly raped and murdered Olajide Omowumi Blessing, a 300 level student of University of Ilorin.
The judge, adjourned the trial to 5th and 6th next month for counsels representing the defendants to prepare their defence.
It would be recall that the defense counsels at the past sitting, accused the Department of Security Service (DSS) of using torture in extracting confessional statements from their clients during their interview sessions.
The counsels, in their respective submissions, said their clients were coerced, beaten and tortured to give confessional statement.
They maintained that such confessional statements should not be admitted in evidence by the court.
Barr. Shina Ibiyemi, counsel to the 1st defendant, AbdulAzeez Ismail, informed the court that the DSS operative used tasers, an electrocuting device and horsewhip on his client.
He added that the information obtained from the defendant, (Ismail) is not voluntarily given and it shouldn't be admitted by the court.
Barrister Jimoh Lawal, counsel to the 4th defendant, Abdulkareem Shuaib, also accused the DSS of shutting out doors against the family members of his client.
The DSS agent, Femi Babalola, who was the 9th witness in the case, dismissed the allegations, stating that the defendants volunteered their confessional statements without any intimidation whatsoever.
"At no point in time did any operative manhandled any of the suspects in order to extract confessional statement from them, torture and harassment are against the law.
"It was AbdulAzeez who volunteered the statement, in verbal and he was asked to write it under cautionary law and he obliged without torture whatsoever.
"He (AbdulAzeez) claimed that he isn't fluent in English hence asking the operative to rather write the statement for him, which was afterward read to his hearing, word for word, it was affirmed by him that, that is exactly what he said, then he signed and dated the statement.
The eight suspects standing trial on the alleged rape and murder of Blessing are; Abdulazeez Ismail, Ajala Moses Oluwatimileyin (aka Jacklord), Oyeyemi Timileyin Omogbolahan, Abdulkarim Shuaib (aka Easy), Kareem Oshioyemi Rasheed (Rashworld), Abdullateef Abdulrahman, Daud Bashir Adebayo (aka Bashman) and Akande Taiye Oladoja.