News
Insecurity: Adopt religious rules in administering nation's affairs – Prof. Badmas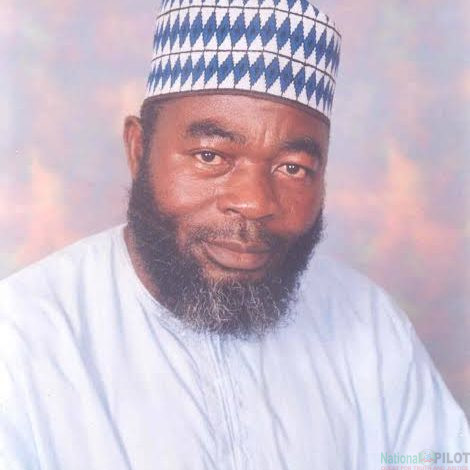 By Ahmed Ajikobi
In the ongoing insecurity challenges facing this nation, a Don, Professor Yusuf Lanre Badmas has advocated the adoption of religious rules in administering our affairs in order to bail the country out of her present woes.
He made the call in Ilorin during the annual State Lecture held at Kwara State School of Nursing and Midwifery Hall with the theme "Insecurity and National Unity: The Nation on trial," organized by The Muslim Congress (TMC).
Prof Badmas noted with displeasure that Nigeria of yesterday where things were moving smoothly has now turned into the country of fear because of insecurity across the nation.
The don also lamented the problem of poor economy, banditry, kidnapping among other challenges.
He, however, called for adoption of religious rules to bring about justice to Nigeria and ensuring an egalitarian society
"My message to this gathering is to spread the words of Almighty Allah on the need for us to revert back to the Quranic guidelines in administering human affairs so that we can get out of the problem we are in Nigeria.
"As long as we are using human guidelines, human laws, we will continue to do injustice to ourselves. And we may not be able to eliminate the problem of banditry, the problem of kidnapping and the problem of Boko-Haram until we allow Almighty Allah to guide us.
"When we say Allah should guide us, we are not saying everybody should be Muslims, no, we are saying every religion has its own rules, so why don't we apply these rules in order to bail ourselves out of these problems".
Speaking in the same direction, former Grand Kadi of Kwara State Shariah Court of Appeal, Justice Solihu Olohuntoyin Muhammad, said "failure to use the teaching of Allah led Nigeria to where we are today".
Justice Muhammad advised Nigerian leaders to rule the country with fear of Allah in order to restore the lost glory of the country.
In his lecture, a public affairs analyst, Mallam Abdulateef Ishowo, identified lack of justice, youth unemployment and inequality as some of the major factors responsible for insecurity in Nigeria.
Ishowo, who spoke on "Security and Economic Stability: Imperatives of Good Governance", also blamed the country's woes on lack of good leadership.
He called on both the leaders and the led to go back to Allah and adopt His teachings in governing the country.
"We should reflect the teaching of Allah in our day to day activities. Our leaders should be servants and not leaders. Muslim must strive for leadership position and portray Islam in good light".
Also speaking, the Naibu Amir, Dawah Affairs Office, TMC National Headquarters, Ustaz Serifudeen Ibrahim Al-Imam who spoke on "Danger of Disunity and Tribalism Religious Leaders on Call", called for religious tolerance among various adherents.
"We must respect individuals differences by emulating Prophet Muhammad in solving the problem of division among the ummah. As Muslims, we must avoid all divisive tendencies. We must promote religious tolerance and harmony through preachings. We must raise generation that will promote religious tolerance and harmony", he said.
The state Wali for TMC, Mallam Abdulhakeem Idris said the programme was an annual event to reflect on the affairs of Nigeria in order to proffer solutions to the country's problem.
The Amir of TMC was represented by Alhaji Abdulwasiu Taiwo at the programme.