News
Ex- super cop, Uareroro, who ended Anini's reign of terror, is dead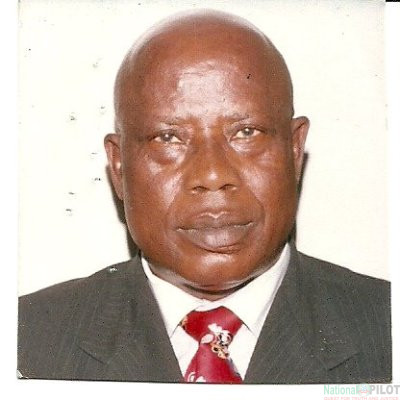 Kayode Uanreroro, the policeman who brought to an end the reign of terror by notorious robbery kingpin, Lawrence Anini and his gang has died at the age of 80.
Uareroro came into national limelight when as a Superintendent of Police, he personally led the Team that arrested the notorious Anini on December 3, 1986 at No 26, Oyemwosa Street, opposite Iguodala Primary School, Benin City, in company with six women.
Anini and his gang members, notably Monday Osunbor and others had terrorised the then Bendel State and caused anxiety and fear across the country in the 80s.
The gallant Mopol, Uareroro, was drafted from Mopol 8 Jos where he was serving to Benin City for the assignment.
Acting on a tip-off from the locals, Uanreroro led a crack 10-man team went straight to the house where Anini was hiding and apprehended him.
SP Uareroro knocked on the door of the room, and Anini himself, clad in underpants, opened the door. "Where is Anini," the police officer enquired.
Dazed as he was caught off guard and having no escape route, Anini all the same tried to be smart. "Oh, Anini is under the bed in the inner room".
As he said it, he made some moves to walk past Uanreroro and his team. the Police officer promptly reached for his gun, stepped hard on Anini's right toes and shot at his left ankle. Anini surged forward but the policemen took hold of him and put him in a sitting position.
Already, anguished by the excruciating pains, the policemen asked him, "Are you Anini?" And he replied, "My brother, I won't deceive you; I won't tell you lie, I'm Anini."
For that singular effort, Uareroro became a national hero and was celebrated round the country, he was thereafter sent to PMF training school GWOZA, after which he retired from the force got promoted to Deputy Commissioner of Police while in retirement.
Born in October 1st 1941, Olukayode Aigbologa Uanreroro attended primary School in Ilorin thereafter Oyan Grammar School, Osun State. He was a Teacher at Arigidi Akoko in Ondo State. He later enlisted into the Nigeria Police. He attended courses both within and outside the shores of Nigeria including the Scotland Yard, United Kingdom. After his retirement he served with the First Bank of Nigeria Plc for sixteen years. He went further to develope himself intellectually, attended the University of Lagos and was called to Bar in 2009.
He died on November and the family has opened a tribute page for him on www.forevermissed.com.