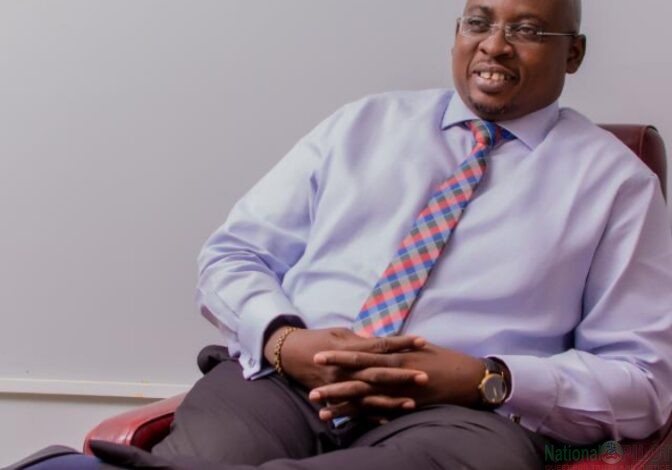 Barrister Olasunkanmi T. Olorunnisola is one of the foremost Ilorin based legal practitioners, currently the Managing partner at P. A. O. Olorunnisola, SAN & Co. a law firm established in 1969. He had a brief stint at Kwara state Polytechnic before he left for University of Ilorin where he bagged his Law degree in 2001,he thereafter proceeded to the Nigerian law school, Lagos and was called to the bar in 2005.
In this chat with JIMOH SULYMAN, Olorunnisola shares his take on the issue of erring judges barred from promotion, among other sundry issues. Excerpts;
NJC recently bar Hon. Justice Okogbule Gbasam of the High Court of Rivers State, Hon. Justice Nusirat I. Umar of the High Court of Kebbi State and Hon. Justice Edem Ita Kooffreh of the High Court of Cross River State from promotion as punishment for granting conflicting exparte orders ,whereby the judges were accused of being tools in the hands of politicians who are trying to get their ways around justice. How do you think Judges can be stopped from being used as tools in hands of politicians?
These all go down to our calls for the autonomy of the judiciary ,that is the only way judges can be protected from the politicians because most of the judges are aware that their fate, are in the hands of the executives, because the executives are the ones handling the salary and remuneration of the judges, so most times the judges feel helpless in some situations and they might not want to be on the bad books of the decision makers.
You know when the judges are to be given cars the executives can stand in the way of such programme that most times influence the dispensation of Justice.
Also there are instances of politicians lobbying the Attorney General in order to find some technicalities in order to throw out cases and find their way around justice
The justices were barred from promotion, is this punishment good enough or is it a mere slap on the wrist?
I think it is enough punishment, we don't want to be herculean in our dispensation of punishment, it is more than just a slap on the wrist, the punishment is meant to warn them and deter others.
The justices involved will feel disappointed in themselves because they will remain stagnant when they should be promoted.
Are the Attorney Generals too powerful?
No, they're not, power in every human being has a limit and extent to which they can be used and if the power is limited in some ways it can affect the way it ought to be use but we just have to look way to inculcate checks and balances and everybody can be checked, the AG inclusive.