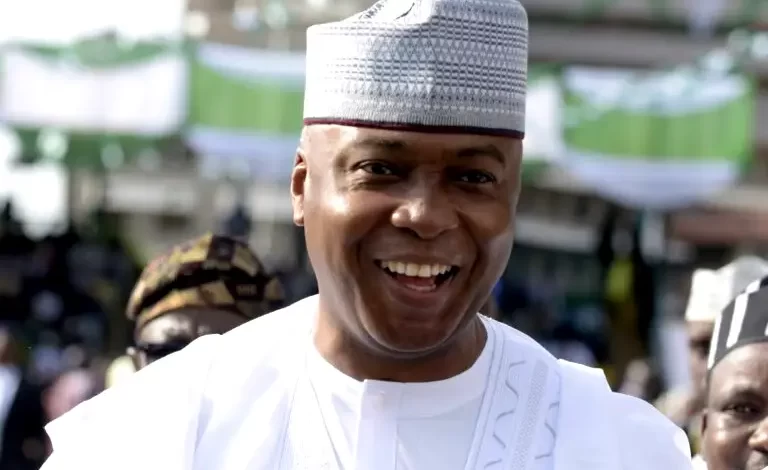 President of the 8th Senate, Dr Abubakar Bukola Saraki, had a roundtable discussion with the Kwara House of Assembly and Federal House of Representative aspirants to examine their preparation towards the 2023 general elections.
Recall that the party after its NEC meeting last week has released guidelines and PDP's timetable for the forthcoming elections.
Saraki, at the meeting, charged all PDP aspirants in Kwara state, to work in unison to avoid any crack within the party as they work towards the party's success in 2023.
Saraki, according to a statement by his Press Officer on Local Matters, Abdulganiyu Abdulqadir, made the charge on Friday, during a roundtable meeting with all Kwara House of Assembly and House of Representative aspirants.
At the meeting held at his Ilorin residence, were House of Assembly aspirants across the state and federal house of representatives contenders were in attendance.
Deliberations at the meeting centred on streamlining aspirants and considering modelities to choose Party candidates to further strengthen the structure and the PDP family in Kwara state.
Saraki appreciated the State Executive Members of the party, Elders and  leaders across the state for holding the party structure and building the bond, which he said is necessary for unity of purpose.
"It is that unity of purpose that has always stood us out from time, unlike any other political family, and we must not take that for granted," he was quoted as saying.
"Let us continue to strengthen the party structure, we must particularly motivate party members in our various constituencies especially the youths, new faces and must be gender friendly in our selection processes. More and more people must see us as sincere partners in the mission to rescue Kwara from retrogression."
"I am pleased with the level of forthrightness and camaraderie exhibited by all the aspirants. We are now set to have a peaceful and transparent selection process at the end of which our party will emerge stronger, more united, and ready to take over governance of Kwara State."
Various House of Assembly and House of Representative aspirants took turns to make contributions at the meeting on ways to guide the party and further strengthen the structure.
They thanked the former Kwara governor, Dr Saraki, for his leadership prowess, sincerity, open door policy and dedication to the success of the party.
The aspirants who contributed at the meeting pledged to work together with one another and also double their efforts in all areas to ensure the growth of the PDP, in a bid to reclaim power in Kwara come 2023.
Thenationalpilot
Send an email
March 19, 2022