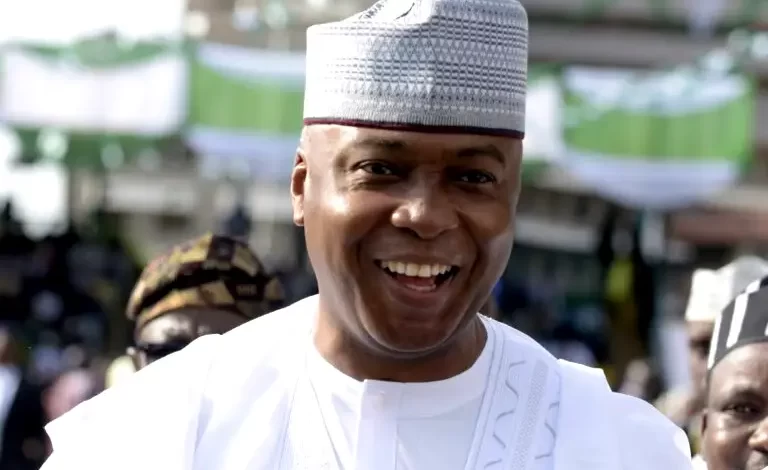 By Toyin Olupitan
Prior to 2015, the All-Progressives Congress (APC) in its desperation to get elected, made several fake promises to the electorate during its campaigns, and labelled PDP government as very corrupt. APC further promised Nigerians to fight and eradicate corruption from the country while improving the living standard of Nigerians.
Beyond the massive propaganda which was employed by APC to defeat the PDP government in 2015, Nigerians have now seen very clearly the limitations of APC as a party and what its government truly represents. The general insecurity in the country stemming from unprecedented inter-tribal conflicts, heightened agitation for secession and self-determination by various nationalities making up the country while incidence of corruption is believed to even be worse under the current APC government. In addition, the worthlessness of the Naira, depletion of country's foreign reserves, terrible and erratic power supply, high prices and scarcity of petroleum products, unbearable rate of inflation and seeming helplessness of the APC to guarantee safely of lives and properties (ritual killings are the new norms under the APC government) have so far become the notable attributes of APC government. The one question which Nigerians continue to ask themselves is, "are we better off today than seven years ago?" to which the answer has been an overwhelming "No".
The PDP has remained out of power for almost 8 years. The APC has brought upon the country, every type of disaster and unwanted change. Nigerians have steadily yarned for a better governance while many have even openly called for the return of PDP because to them, if corruption means safety of lives and properties, fastest growing economy in Africa, improved living standard among Nigerians, respect for human rights and freedom of expression, and high purchasing power for the naira, – all of which were present under each PDP government, but which the APC government has since failed to provide, and which it has no capacity to guarantee, then please bring back corruption.
While expecting the PDP to have learnt its lessons, Nigerians seemed prepared and determined to bring back PDP into power come 2023. This desire of Nigerians to support the PDP must however not be taken for granted. The party still needs to get its acts together, overcome petty internal disputes, and present quality candidates who are popular with voters and acceptable to cross sections of the country.
Abubakar Bukola Saraki Factor
Senator Bukola Saraki without doubt, represents the new type of leadership needed to take the country out of present political conundrum to its glorious height. A medical doctor, a former state Governor, and former Senate President under whose leadership, the Legislative arm demonstrated clear understanding of its constitutional responsibilities, its oversight roles and respect for the rule of law, while also passing a record number of vital and beneficial legislations in the history of our country. Nothing demonstrated his leadership attributes and popularity among Nigerians better than being able to keep the Senate united and focused throughout the most trying period of his leadership as Senate President in the 8th Assembly.
Zoning wise, the refusal or seeming fear of Peter Obi to declare interest in the 2023 President clearly leaves Bukola Saraki as the only and best Presidential candidate the PDP should give its ticket to. This is an unusual time in our history, and we must think outside the box to find an unusual solution. A country so diverse in tribe, religion and culture at a time of high insecurity, agitation for nationalities independence and sense of exclusion by the Nigerian youths who make up over 65% of the country's population, needs to elect a courageous candidate who understands the issues and has the capacity to appeal to every segment of the population.
Highly educated professional, a courageous leader who is not easily intimidated upon his conviction to do the right thing, a good communicator with deep knowledge of true workings of democracy, fluent in many Nigerian languages and a candidate with ancestral links to, or social connection with major tribes and groups throughout the country, he is positioned as the best uniter and rallying point Nigeria needs today. Based on his interviews and legislative actions, saraki appears as the only candidate who can relate well with the youths who are already disillusioned with a system that deliberately excludes or prevents them from political participation. He demonstrated his commitment to the interests of the Nigerian youths by ensuring the passage of the "Not too young to rule Act of 2018. As a Governor and Senate President, he employed and surrounds himself with more youths than anyone else. Without doubt, Senator Bukola Saraki is a perfect bridge between the old and the young population of this country,
Furthermore, like Peter Obi from the Southeast (another deprived zone), Senator Bukola Saraki comes from the North Central geo-political zone of the country that has been so long excluded from presidency of the country since 1999. To any lover of fairness and equity within the PDP and whoever truly believes in power rotation among various zones and population brackets therefore, Saraki remains the best 2023 PDP Presidential candidate-especially at this unusual time in our political history and survival.
When Donald Trump looked at the prospective Democratic challengers, he readily and correctly identified Joe Biden as the only candidate with capacity to defeat him at the general election. Trump therefore cooked up false narratives and allegations to discredit Biden who had not even declared his intention to run for President at the time. From accusing Biden's son of corruption to pressurizing Ukrainian President Zelensky to declare a fake corruption probe against Joe Biden etc.
Similarly, whatever anyone may say about Asiwaju Bola Ahmed Tinubu the national leader of APC (who professed to have a lifetime ambition to become Nigeria's President), we must recognize his talent for identifying prospects and challenges ahead of time. With the rising political profile of Abubakar Bukola Saraki and his other natural talents, Tinubu like Donald Trump knew long time ago that Senator Bukola Saraki is the only candidate with capacity to bring about Asiwaju's waterloo at any national election for same office. That explains Tinubu's relentless attacks and propaganda against Senator Saraki. To Tinubu therefore, eliminating or destroying Saraki politically ahead of 2023 is a necessity, and whether Tinubu ultimately gets the APC 2023 ticket or not is irrelevant. Saraki remains the greatest nightmare for APC as a party.
I therefore appeal to the leaders and critical stakeholders within the PDP to put the interest of Nigeria ahead of personal interests and rally round the most formidable, the most acceptable and the probably the best candidate with greatest appeal to all age groups and component nationalities of the country.
*Olupitan, writes from Chicago, USA.