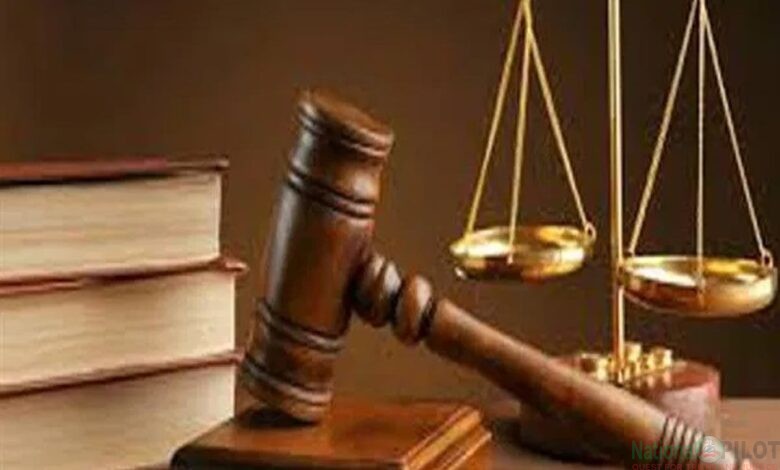 By Jimoh Sulyman
A magistrate court in Ilorin has extended the bail of Isiaka Ibrahim ,Salahudeen Abubakar Mohammed Soliu,Adeyinka Abdulafeez, Aransiola Olubukun and Ibrahim Toyin, all of whom were charged of offenses bordering on disturbance of public peace and obstruction of vehicular movement.
According to the First information report, the defendants all of whom pleaded not guilty, were arrested on 18th of February last year for allegedly breaching public peace by singing and sitting on the road along Government house.
The sextet who are among the 2,414 'sunset' teachers who were controversially disengaged by the state government in December 2020 ,were at the Kwara state government house to air their frustration to the Governor but were said to be arrested on the order of the state Governor, Mallam AbdulRahman AbdulRazaq.
The defense counsel, Abdullahi Akewushola plead with the court to continue to grant his clients their bail since the prosecution team are absent from the court.
The magistrate, Abioye Abimbola granted the defence counsel plea, she also adjourned the matter till 17th of May.
The defense counsel, Akewushola spoke with the National Pilot newspaper as the Court premises, saying, "They were arrested in February last year when they went on a peaceful protest to the Kwara state government house along with thousands of others, they were trying to seek the audience of the Governor having exhausted all previous arrangements.
"These people were not armed nor did they attack anyone or structure, they were just pleading to the Governor to consider their predicament and recall them back to their job.
"Thereafter, the Governor ordered for their arrest, instead of listening to them, and we have been on the matter since then." the lawyer said.
It will be recalled that the 'Sunset' teachers were employed in 2019 by the administration of Abdulfatah Ahmed, the former state governor.
However, there were speculations that they would be dismissed upon the assumption of the current governor, AbdulRahman AbdulRazaq, due to his political differences with his predecessor.
Contrary to the speculation, the Governor promised to engage them and integrate them with other teachers. rather, in a change of plans, they were sacked barely two years after their employment.