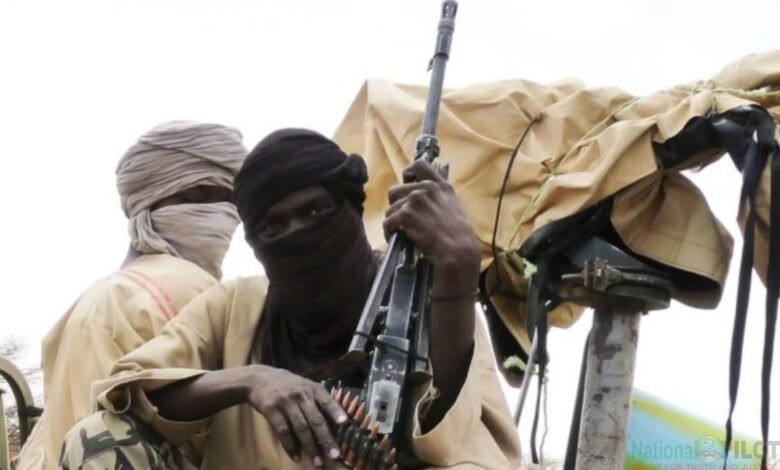 Barrister Blessing Tomilola Agboola-Ojo is a law graduate of the university of Ilorin from where she earned her degree in 2010, she proceeded to Nigerian law school and was called to the bar in January 2012.
She started her practice during her Youth Service at a law firm in Akwa Ibom and she presently own a law firm, Jadings legal.
In this interview with Jimoh Sulyman, the legal practitioner recalled her most dramatic moment in Court of Law.Excerpt.
This happened during my second year of practice, my principal sent me to court to get a stay of execution on a consent judgement, which is a judgement whereby the parties come together on mutual agreement, normally it is not expected that you'll come and apply a stay of execution or appeal on it because you consented to the judgement.
My principal needed to buy time for his client, so he wanted a stay of execution, it was a tenancy matter, it was meant to allow our client to complete his building and then move out of the apartment.
I went to court with the application, the other party who was represented by a big law firm, they brought a counter affidavit to our motion, stating that we can't apply for a stay of execution, I told the court that I needed to reply which I did within seven days but then they brought a preliminary objection, so when they brought the objection,luckily for me there was a typographical error on the preliminary objection, it was dated 2011 instead of 2012.

When I got to the court, I told the court that I have no reply to the preliminary objection because consequence to the case at hand, that it was dated 2011 and the matter we're litigating on is in 2012.
Coincidentally the principal of the opposing law firm is a Senior advocate of Nigeria(SAN), in the middle of the argument, the court was livid at their carelessness by not cross-checking the documents and the court gave them a very long adjournment.
This apparently got the SAN angry and he started shouting at me, telling me that I'm engaging in malpractices ,threatening that he is going to ensure that I was Debarred ,even when we got out of the court, he kept ranting at me.
I tried to explain to him that I'm following the due process of law that if there is a judgement, there is always a right to seek stay of the execution or appeal that judgement it is not something that it is outside what the law allows but the SAN wasn't having it as he continued shouting at me.
At the end of the day, the parties end up settling out of the court because our client ended up spending the allotted time.

It was a very funny day for me because I was barely two years at the Bar and I was having the SAN shout at me was very dramatic for me and that was my most dramatic moment in Court.