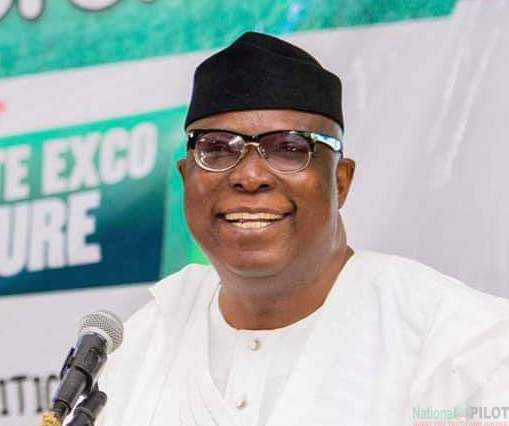 The Special Adviser to the President on Political Matters, Babafemi Ojudu, has explained his decision not to support the presidential bid of former Lagos Governor, Bola Tinubu, saying his stance should not be interpreted as a betrayal.
In a statement he posted to his Facebook Page on Tuesday morning, Mr Ojudu said although he and Mr Tinubu had been long-time associates, supporting the former governor's presidential bid does not agree with his conscience and ideals.
Messrs Ojudu and Tinubu had related closely since the early 1990s, the former a journalist and the latter a politician who had then won election to the Nigerian Senate.
Mr Tinubu even invested in TheNews Magazine, an influential publication owned by Mr Ojudu and his colleagues.
However, in 2016, President Muhammadu Buhari appointed Mr Ojudu, a former senator, his adviser on political matters and detailed him to work with Vice President Yemi Osinbajo.
Although Mr Tinubu was largely instrumental to Mr Osinbajo's emergence as vice-president, he soon fell out with him and the two have remained politically estranged.
Mr Ojudu seems to have taken sides with Mr Osinbajo whose presidential bid he is now energetically promoting.
In his Tuesday statement, the former senator said he was being threatened while his family members were being embarrassed because of his political opposition to Mr Tinubu.
"Let no one think he can browbeat or blackmail me to do what does not go with my conscience or my ideals," Mr Ojudu said. "Enough of your phone threats and embarrassment of my family members.
"I know Tinubu. I respect and adore him. Many of his latter-day supporters do not even know him. If they do, they won't resort to emotional and physical blackmail. When Tinubu decided to go against Afenifere and the Yoruba elders in 2003 by not supporting President Olusegun Obasanjo, he wasn't betraying the Yoruba nation or a traitor to Afenifere.
"He made a choice and history has been his judge. Let history be my own judge too. When he supported Chief Olu Falae against Chief Bola Ige, our respected leader, who fought for him to emerge as the candidate of Alliance for Democracy in Lagos, no one shouted betrayal.
"For the irritants who have been sending threatening messages to me and members of my family or calling to abuse me for not supporting Tinubu, do know that is not democracy. It is something else. I spent my youth years fighting autocracy and intolerance of the military and I am still willing and ready, even now, to stand up for what I believe, even if it will cost me my life. Enough said."