From the Court
News
Appeal court dismisses Ogbuoji's suit seeking Umahi's sack over defection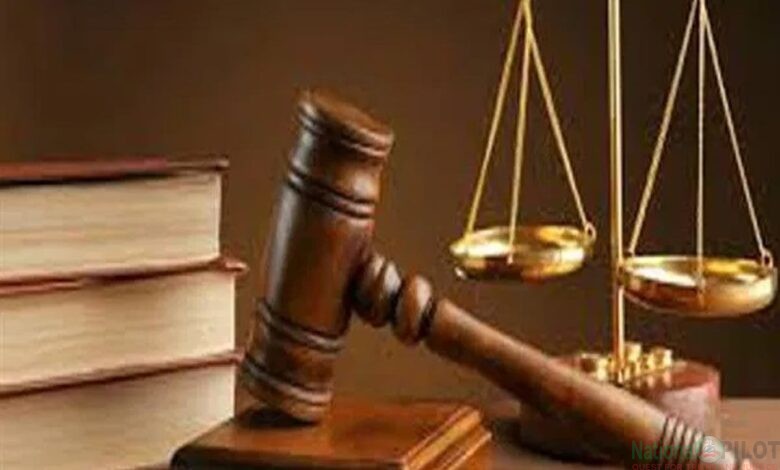 The court of appeal sitting in Enugu has dismissed the suit seeking the removal of David Umahi and Eric Igwe as governor and deputy governor of the state.
Henry Njoku, a high court judge in Ebonyi, had on February 28 dismissed a suit brought by Sunny Ogbuoji, the All Progressives Congress (APC) candidate and runner up in the 2019 governorship election, which sought Umahi's sack for defecting from the Peoples Democratic Party (PDP) to the APC.
Njoku had held that Umahi and his deputy did not flout any law by their defection.
Aggrieved, Ogbuoji appealed the high court's decision.
Delivering judgment on Friday, A.O Belgore, appeal court justice, dismissed the suit for being inconsistent with the constitution and extant laws of the country.
Meanwhile, the court of appeal in Abuja is yet to hear Umahi's appeal seeking to void the judgment of an Abuja federal high court which sacked him from office on account of his defection.
Inyang Ekwo, Abuja federal high court judge, had held that the 393,042 votes polled by Umahi in the March 2019 governorship election belonged to the PDP and cannot be legally transferred to the APC.
Consequently, Ekwo ordered the PDP to present another candidate or in the alternative, the Independent National Electoral Commission (INEC) should conduct a fresh poll within 90 days.
He also sacked 16 members of the state house of assembly for their unlawful defection.